Practice
Working Together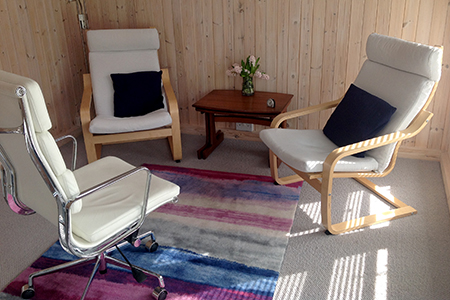 I have found that there is no right way to work on yourself in psychotherapy or coaching – it's ok to prepare in advance or to come and see what emerges, whatever works for you.
We will review our progress after six sessions and after that whenever seems appropriate. Some people get what they want in just a few sessions whilst many people work on more complex issues over a longer period of time.
Most sessions will involve talking but we may also use techniques, exercises and homework. However we proceed, it is a moving and profound experience which should change your life for the better. All our work is confidential.
Sessions
Therapy sessions last 50 minutes.
They are usually weekly at the same time although this can vary.
Coaching sessions range from 50 minutes upwards and frequency varies from weekly to monthly.
Fees
Please contact me for current fees. 
"
Sensitivity, diplomacy, reflective probing, questions, intelligent acute observiations, opening up issues, perspective and experience encouraging me to think outside my box.
"
_